.Sourcery for Developers Kaunas 2020 Spring
We invite you to take the Entrance test in order to be enrolled into the Spring 2020 semester of "Sourcery for Developers" organized by Chicago based programming company Devbridge.
The test will be held on 27th of February, 4.30 PM, and take place at KTU Santaka Valley (K. Baršauskas stre. 59) 1-2 Halls.
SIGN UP HERE: https://apply.workable.com/devbridge/j/9E21CA4F05/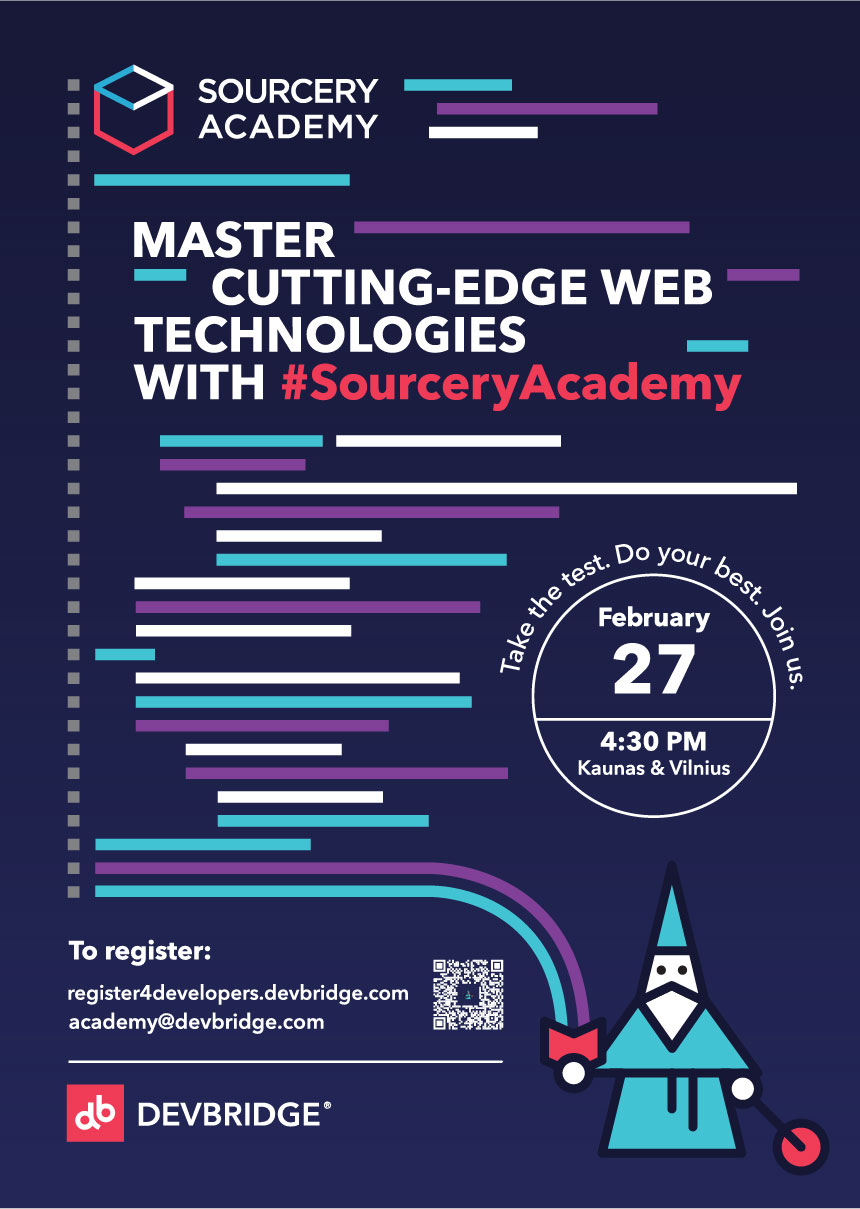 "Sourcery" academy is a free of charge three-month course, available in the Spring and Fall of each year. Students are invited to the software design and development company Devbridge in Kaunas and Vilnius to attend lectures and create custom projects with the help of software development professionals. 20-25 students in each city will get a chance to learn the latest technologies and how to create software using the best tools on the market.

Ask a question on email: academy@devbridge.com