Apply Now: BA and MA Degree Studies at VMU
Vytautas Magnus University (VMU), a high-ranking public and globally oriented university, offers top-quality Bachelor's and Master's programmes, taught completely in English language. There are variety of Bachelor degree programmes in sociology, linguistics, business, management, logistics, politics, biology, environmental sciences, informatics, multimedia or even music for ambitious and curious students to offer. There is also a list of programmes for the ones who are interested in Master degree studies. Diplomacy, journalism, linguistics, marketing, logistics, educational studies, psychology, law or molecular biology, informatics is not the full list of study areas which students can choose to study for their Master's degree.
Bachelor degree programmes: Bioeconomy Business Management and Foreign Languages and Cultures: Francophone studies, Italian Studies and Romance Languages, German Language and Communication, and Master degree study programme: Biotechnology and Pharmaceutical Analysis are new programmes taught in English language and offered for international students to study for the first time.
Academic mobility and internships are a part of your studies, so be prepared to study not only in Lithuania, but to experience and explore other countries all over the world during your studies at VMU.
University also gives a chance for you to study a foreign language alongside with your study programme. Take your chance to study one, two or even more languages out of 30. Have a wish to learn Spanish, German, Korean, Japanese, Latin, Swedish, Danish or Arabic language? VMU offers this possibility, so just take it.
VMU students are studying not only in the modern study environment, cutting edge physical, technological and biomedical laboratories, but also are able to use recently opened Sports centre, university libraries, visit university Botanical garden or art spaces and have a possibility to live in on of the dormitories provided by the university.
For ambitious, intelligent, and talented students university offers various scholarships. Be curious and take your chance to get it.
International students from 78 different countries have already chosen VMU for their study destination. Come study and be part of VMU community too!
For more information about programmes, admission requirements, deadlines, and etc. please find here.
VMU Extends a Helping Hand to Ukraine: Everyone is Welcome to Donate
FOR THOSE WHO SEEK HELP / ДЛЯ ТИХ, ХТОПОTPEБYЄ  ДОПОМОГИ
Vytautas Magnus University (VMU), continuing the initiative dedicated to the support of Eastern Partnership countries, has extended a helping hand to the Ukrainians. In 2020, VMU established a support fund dedicated to students who suffered from repression by the Belarusian government. Now, this fund will also support students who suffered from military operations in Ukraine. The university is also prepared to welcome students and lecturers who are fleeing from war in Ukraine. Like other higher education schools in Lithuania, VMU has terminated relations with higher education institutions of Russia and Belarus.
Everyone is welcome to donate to the support fund for the Ukrainians: businesses, the public and individual persons. The received funds are used for scholarships to the Ukrainians who come to study at VMU: the support covers their expenses on studies, accommodation, and settlement. If needed, these funds may also cover the students' subsistence expenses.
"We must not stand on the sidelines as the horrors of war are taking place so close to us. We ask everyone who is not indifferent to human suffering and supports democratic and humanistic values to donate to this fund. Our support is very important to people who have been affected by war and the political situation. The donated money will reach the members of academic community in Ukraine and the incoming students who need it the most. We express strong support to communities of our partner universities in Ukraine", VMU Vice-Rector for Communication, Assoc. Prof. Vilma Bijeikienė said.
Currently, 310 citizens of Ukraine are studying at VMU. Ukraine is an important partner of VMU: as part of the Erasmus+ program, VMU cooperates with 10 Ukrainian universities, while bilateral agreements have been signed with 30 other higher education schools.
Since 2013, in order to contribute to the consolidation of democracy, Vytautas Magnus Unviersity has been paying special attention to students of the Eastern Partnership countries: Armenia, Azerbaijan, Belarus, Georgia, Moldova and Ukraine. Each year, 20–40 students from these countries receive scholarships.
We invite natural and legal persons to contribute to the support fund dedicated to students who have suffered from state repression. The donors may provide students from Ukraine with financial support or their own products or services; they may also create the conditions for the students to do paid internship at their companies or organizations, thus providing the students with possibilities to live independently during their studies in Lithuania.
The funds for this project can be transferred to the following account of AB SEB Bank:
LT41 7044 0600 0284 8638
Beneficiary's name: Vytauto Didžiojo universitetas
Payment description: Support for students from Ukraine
JOB/INTERNSHIP OFFERS
We invite companies to present job or internship offers to the Ukrainian academic community by email: karjera@vdu.lt
INVITATION TO SIGN A PETITION AGAINST WAR CRIMES
We invite you to sign a petition organized by the Ukrainian World Congress. The petition, which aims to stop war crimes, can be found here.
Open Competition for University Fee Exemptions for Spring Semester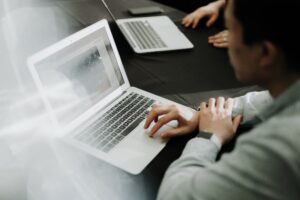 Vytautas Magnus University (VMU) has launched an open competition for university fee exemptions for spring semester of the academic year 2022/2023. The purpose of the competition is to achieve the mission of socially responsible university by reducing social exclusion, creating appropriate financial conditions for VMU students to be accommodated and (or) study (taking into account different social (material) situations, study results and (or) accommodation in the dormitory).
University fee exemptions for spring semester 2022/2023 may be granted at a rate of up to 100 % to cover:
TUITION FEES, and this exemption may be granted for students of a full-time bachelor, master, or integrated studies:
who are currently in a difficult social (financial) situation;
whose grades (taking into account credits) average for the last examination session (for first-year students – entrance competition score) is not lower than 8 (eight).
ACCOMMODATION FEES, and this exemption may be granted for students of a full-time bachelor, master, PhD or integrated studies, who are currently living in the dormitory of VMU and who have concluded Agreement for Accommodation, based on:
social (financial) situation;
dormitory and room type, where student is being accommodated (NOTE: students, who are currently living in a single-bedroom of the dormitory cannot be awarded accommodation fee exemption).
University fee exemptions through the open competition may be awarded as a matter of priority, by taking into account social (financial) status, for:
orphans, students who were granted custody or guardianship until adulthood or who have lost both of their parents (both of the parents have passed away);
students with disabilities;
students from the families with large number of children (there are four or more children in the family, who are currently students, school pupils or minors).
Given the social (material) status, students must provide following documents for the competition:
orphans: original documents of the death certificates of your mother and father, with official translations to Lithuanian, English or Russian languages with the translator's stamp attached;
students with disabilities: original document, which proves your disability with official translations to Lithuanian, English or Russian languages with the translator's stamp attached;
students from the families with large number of children:

original certificate of family composition with official translations to Lithuanian, English or Russian languages with the translator's stamp attached;
original documents / certificates from kindergartens/schools/universities and others education institutions which proves student or school pupil status with official translations to Lithuanian, English or Russian languages with the translator's stamp attached.
Students who are willing to apply for free exemptions, has to complete an electronic application form in Student self-service portal. How to do this?
log in to the VMU Student self-service portal using your personal login provided by the University;
select the Applications in the menu box and click on the Requests button;
select the application category Fees exemptions and compensations, click Tuition / Accommodation fee exemption by the means of competition (form F-006), complete the form, attach (upload) documents, which prove social (financial) status of the family, together with official translations to Lithuanian, English or Russian languages with the translator's stamps attached and submit it.
Applications are open from January 30th, 2023, to February 19th, 2023.  Results of the open competition will be published by March 1st, 2023, by personally informing students about it by an email being sent to the VMU email address.
Tuition fee and accommodation fees exemptions shall be awarded by taking into account all the support granted for the student by VMU, awarded scholarships, granted exemptions and (or) size of the fees paid for the University and given the support and (or) scholarships awarded from the State budget funds, private legal or natural persons.
More information:
Conference on Media and Information Literacy will take place at VMU
Media and Information literacy may be considered one of the essential 21st-century skills. Teaching media and information literacy provides teachers and students with literacy skills such as information literacy and technology literacy that will help them understand and analyze media. It also cultivates such learning skills as critical thinking, creative thinking, collaboration, and communication.
The main task of this conference that will take place on 2-3 March, 2023 is to discuss the role of information, coding and decoding of media messages, emotional and intellectual impact that media make on personality and society. During the conference the lecturers and participants will try to answer the questions on how to create media thoughtfully and conscientiously. In order to solve this task, it is wise to turn to media and information literacy education, which provides us with the tools and skills needed to be confident and competent media consumers. Media and information literacy highlights such relevant messages as the effect of propaganda, information ecology, enables people to engage in a global media environment.
The conference is sponsored by the National Security and Defence Committee of the Seimas of the Republic of Lithuania and the US State Department Bureau of Democracy, Human Rights, and Labour (DRL). The conference is attended by international experts from the International Research and Exchange Council (IREX), representatives of DRL, Lithuanian state and other governmental institutions, teachers of Vytautas the Great University and partner universities.
Registration for Transform4Europe Course Offer at Bachelor Level
The university network Transform4Europe invites students to choose its track courses for bachelor students which aim to train a new generation of young Europeans who will work together across disciplines and acquire digital, intercultural and entrepreneurial skills. This training enables you to actively shape the necessary transformation processes in Europe.
The Transform4Europe Alliance gives you the opportunity to incorporate a succinct programme – a European-oriented Bachelor Track that leads to a certificate with up to 24 ECTS – into your studies.
All the selected courses are recognised at your university either as part of your main field of study or alongside as additional elective courses.
The Transform for Europe Track consists of common core modules on the topics of:
Knowledge Entrepreneurship;
Languages & Intercultural Competencies;
European History, Politics, Culture, Law, Economy.
Also, you select the track according to your needs and interests from 3 optional challenge-based tracks:
Digital transformation and smart regions
Environmental transformation and sustainability
Societal transformation, community building and inclusion
Once you graduate and complete the Track, you receive a certificate testifying the completion of a Transform4Europe Bachelor Track under the challenge-based track or cluster title.
What are additional benefits for students?
Exchange ideas with students from other academic disciplines.
Gaining and developing European competences in a narrower relevant subfield.
Increase your career opportunities by unique profile development.
Increase future research and career opportunities in interdisciplinary fields.
Networking possibilities with students from other European universities.
Subsidised international mobility.
Spring/summer semester 2023
In the list below please pick the institution at which you would like to attend a course and proceed as advised.
Course start: January 30, 2023
Registration Period: 24th January 23 to February 17, 2023
End of Teaching: May 23, 2023
End of Exams: June 16, Retakes (25/06/23–12/07/23) 2023
For Erasmus students: register now
Course start: April 11, 2023 (Except Knowledge Entrepreneurship)
Registration Period: March 1 to March 23, 2023
End of Teaching: July 21, 2023
End of Exams: approx. end of August 2023
Course start: February 20, 2023
Registration Period: January 23 – February 20, 2023
End of Teaching: June 9, 2023
End of Exams: July 7 (Retakes (21/08/23–03/09/23), 2023
The University of Silesia in Katowice
Course start: February 27, 2023
Registration Period: January 23 to February 15, 2023
End of Teaching: June 25, 2023
End of Exams: June 26 to July 9, 2023 | Retakes (01/09/23 – 24/09/23)
Course start: February 27, 2023
Registration Period: January 24 – February 20, 2023
End of Teaching: Around 26/05/23–01/06/23
End of Exams: tbc
Course start: The spring semester starts from 27th of February 2023 and ends in May 2023
Registration Period: 23rd of January to 26th of February 2023
End of Teaching: In May
End of Exams: In June
Course start: February 1, 2023
Registration Period: January 16 to January 29, 2023
End of Teaching: May 23, 2023
End of Exams: June 13, 2023 | Retakes (15/06/23-19/06/23)
List of modules and registration:
A list of modules and a registration form can be found here.
For more information please contact sd@vdu.lt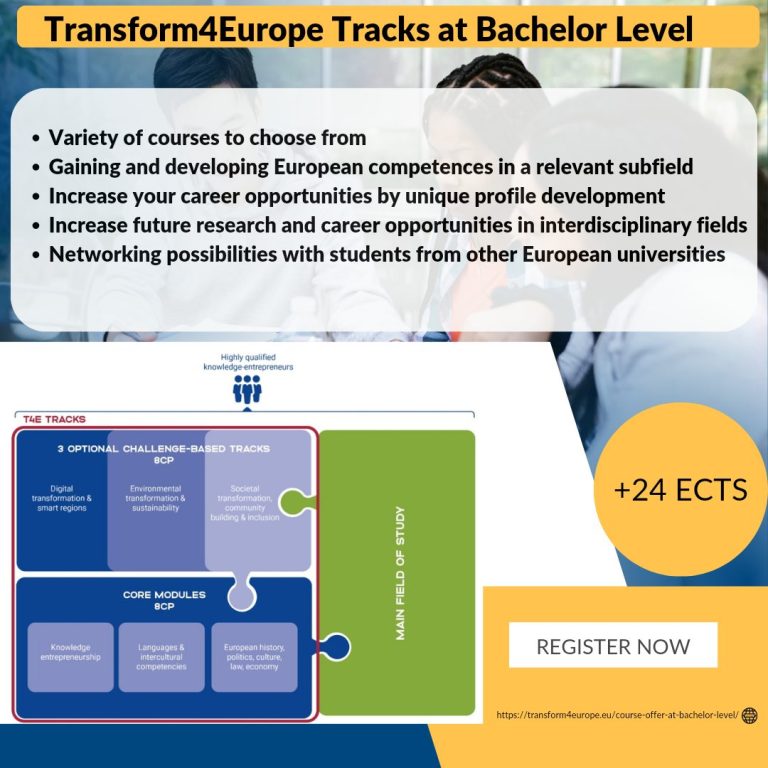 A Tool for Hate Speech Detection on the Internet is Developed
As the number of online hate comments increases, artificial intelligence comes to the aid: researchers from Vytautas Magnus University (VMU), together with the Lithuanian Human Rights Center, European Foundation of Human Rights and the Department of National Minorities under the Government of the Republic of Lithuania, developed a tool intended to help automatically detect and remove cases of hate speech, for instance, in the comment sections of news portals. According to one of the project "#Be Hate-Free: Building Hate-Free Communities in Lithuania" developers, Professor Tomas Krilavičius, Dean of the VMU Faculty of Informatics, the development of such a tool is quite challenging: people themselves often find it difficult to recognize hate speech, and artificial intelligence needs to be thoroughly trained to do so.
"While working with social media texts and comments at the university, we noticed a lot of negative things, incitement to hatred on the Internet. However, identifying hate speech is difficult for artificial intelligence: good and effective solutions in this area have not yet been proposed for any language since the definition of hate speech itself requires careful consideration of the context. Moreover, there is no clear legal regulation, and people themselves sometimes disagree on what counts as hate speech and what does not," says the professor.
He also notes that hate speech is not a comment or insult directed against a specific person, but rather an attack on weaker groups of society, such as national minorities or LGBT communities, and threats against them. "In other words, if you write something mean only about me, it's not going to count as hate speech. But if certain vulnerable groups are attacked and threatened with violence, then it will count as hate speech," the researcher explains. According to Krilavičius, the tool for hate speech detection developed by the team of the VMU Faculty of Informatics together with partners uses artificial intelligence and language technologies to assess the likelihood that a particular text is hate speech.
"We used many examples, some of which were marked as hate speech, and some of which were not. Such artificial intelligence solutions learn from various examples and word combinations. Employing more sophisticated methods allows to detect that some word may be used instead of another similar word in a similar context. We reviewed many methods and experimented with a small data set before trying a larger one," says Professor Krilavičius.
Experiments enabled researchers to create initial hate speech detection model which was then tested to evaluate its performance. The results were promising for further analysis. This led to the development of a tool for hate speech recognition functioning in a real operating environment. In addition, a methodology for hate speech detection was also developed.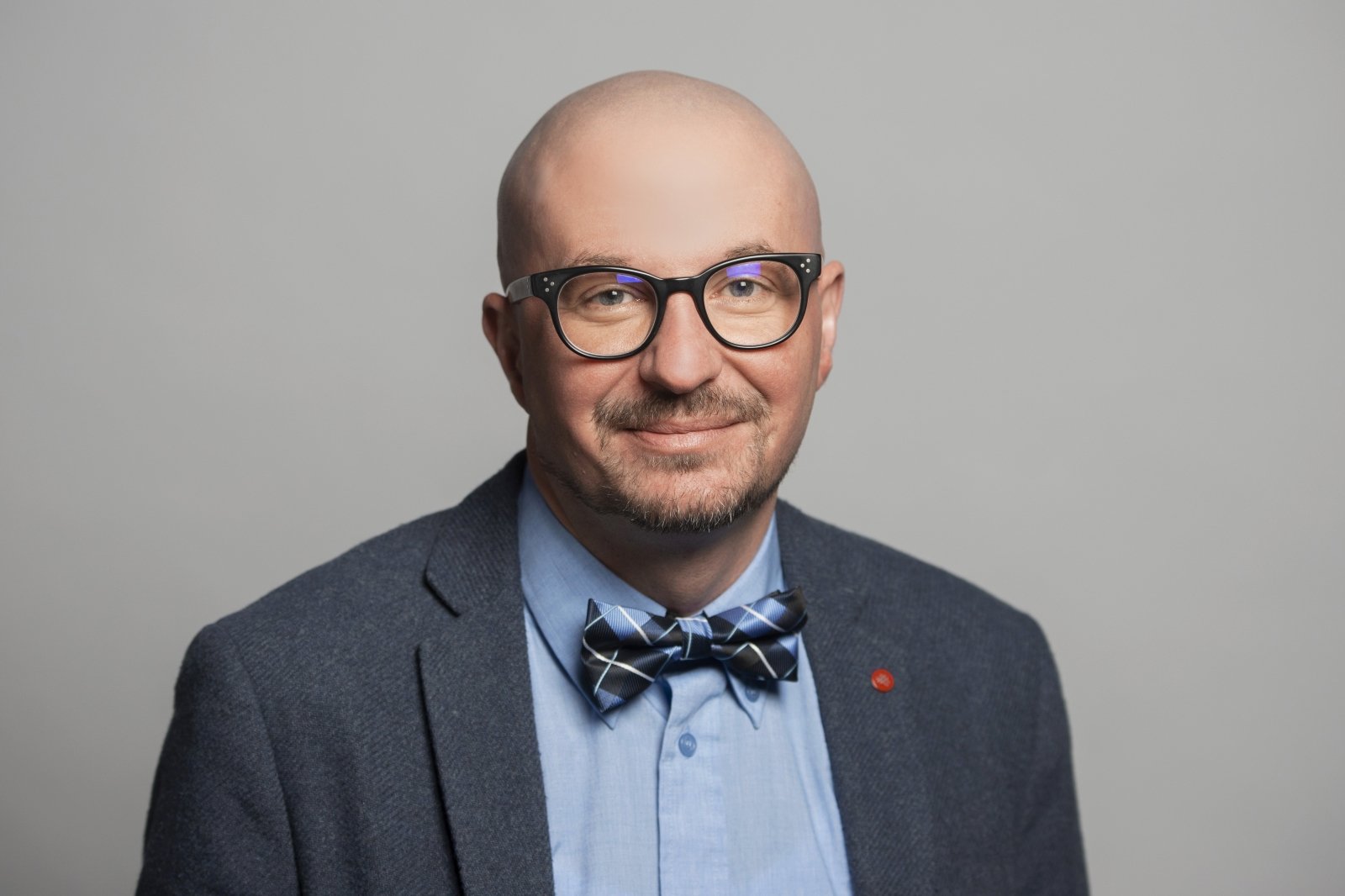 Dean of the Faculty of Informatics, professor Tomas Krilavičius
The solution was improved by using sample texts that artificial intelligence later made use of when assessing other cases. The focus was on short texts, such as messages, comments, and posts on social media. The tool is currently prepared for demonstration and application. During the project, experts in artificial intelligence, technology, linguistics, law and other fields were collaborating to develop the solution.
While the tool is expected to be very useful in combating hate speech on the Internet, professor maintains that artificial intelligence in such solutions only assists people and will not replace them for a long time to come, as understanding context and having additional knowledge such as the ability to recognize sarcasm is crucial. Thus, in some cases, it will be necessary for a person to assess possible manifestations of hate speech.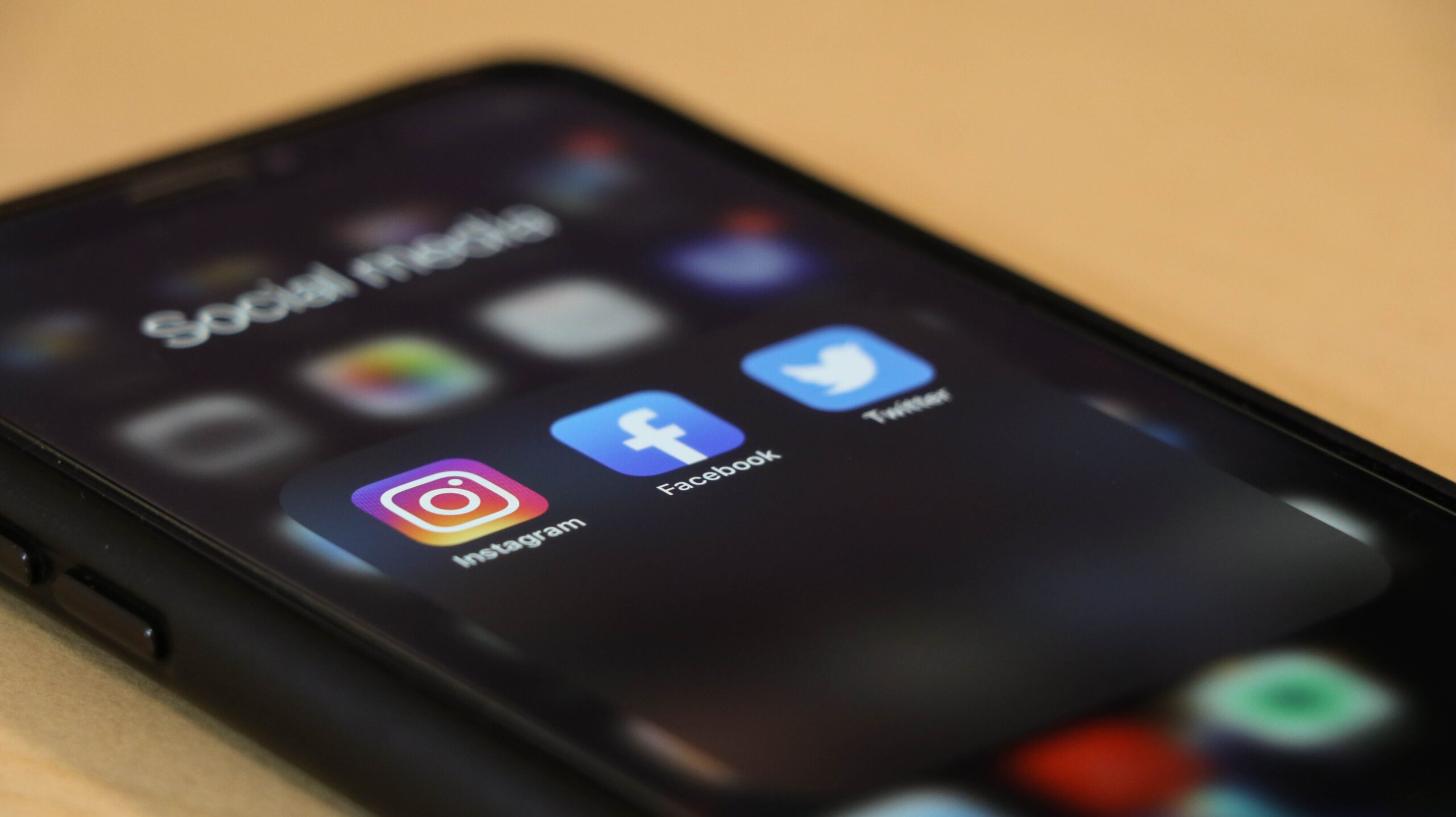 "The tool will indicate in percentage terms the probability that the text analyzed is hate speech. For example, if the probability reaches 70 percent, the comment will be automatically blocked, and if it reaches only 50 percent, it will be published. However, if the probability is between 50 and 70 percent, then the comment will be temporarily blocked and handed over to people for verification," VMU professor describes the principle of the functioning of the solution.
The main challenges in developing such a tool include not only the fact that there is a lot of debate about the definition of hate speech, but also the fact that there is an insufficient number of examples from which artificial intelligence can learn. "We don't have enough corpora and annotated examples, and preparing them takes a lot of work. Furthermore, training artificial intelligence models requires a considerable amount of computational resources," says Professor Krilavičius.
Developing the tool was also based on foreign research and solutions, mainly for English language. However, as can be seen from the comments on Facebook and other platforms, there are currently no solutions that could effectively identify and remove hate speech. The new tool is expected to contribute to progress in this area.
The solution could be particularly useful for news portals that wish to keep their comment sections clean. Taking this into account, testing and use of the tool is currently being discussed with media channels. In addition to developing the solution, researchers are also encouraging discussions on hate speech to help understand the causes and origins of this phenomenon.
Additional consultation time survey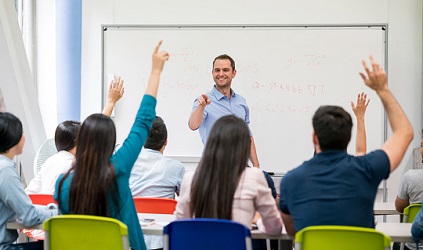 Hey, student! 
Have you ever been unable to ask your study questions because a lecturer did not have enough time to answer them? Or maybe you could not stand any longer queuing in front of other students to talk to him / her? Or have you ever faced the lecturer who was busy before, during and after the lectures and who asked you to send all your questions by email even though the question itself required deeper verbal conversation? 
If you have answered "yes" to any of the above, maybe you are lacking verbal consultation time. To admit the fact that you need extra time to speak to your lecturer is not a shame, but YOUR right! 
For this reason, please fill out a 1-MINUTE short anonymous survey to find out the demand of how much extra verbal consultation time you need in your field of studies. The deadline for this survey is until 8th of April (including). So HURRY UP!
https://docs.google.com/forms/d/14e4Hrm2qxJSXhSLt1Fk7v8R9lam2apdS2Dd7b-ccTjI/edit
Sincerely and have a lovely week!
Justas, the member of Student parliament
VMU Will Hold Graduation Ceremonies
On 21-23 June, Vytautas Magnus University will be holding its graduation ceremonies, bidding farewell to the university's latest graduates.
On 21 June, diplomas will be awarded to the graduates of the faculties of Economics and Management, Law, and VMU Education Academy (in Kaunas). Additional ceremonies will also be held on the same day for the graduates of VMU Music Academy and Agriculture Academy (faculties of Agricultural Engineering, Agronomy and Forest Sciences and Ecology).
On 22 June, the university will send off alumni of the faculties of Natural Sciences, Informatics, Political Science and Diplomacy, and Catholic Theology. Additional ceremonies will also be held on the same day for the graduates of VMU Agriculture Academy (faculties of Bioeconomy Development and Water and Land Management).
On the final day, ceremonies will be dedicated to the graduates of the faculties of Social Sciences, Arts, the Humanities and VMU Education Academy in Vilnius.
Regrettably, the celebration will not be open to everyone, the way it was before. Taking into account the quarantine situation declared in the entire country due to the threat of the spread of COVID-19, to ensure the safety of the university's community and their relatives, this year VMU graduate ceremonies will be a bit different than usual.
Vytautas Magnus University's diplomas will be awarded to the graduates in VMU spaces. However, relatives and friends will be able to congratulate and take pictures with the new alumni outside. They will be able to watch the diploma award ceremony itself live at vdu.lt/graduation on their smartphones and other devices.
Due to the strict requirements of the appropriate disinfection and preparation of academic dress (gowns) for their continued safe use, we will not be able to provide them for all VMU graduates. Therefore, it has been decided that gowns will be worn only by the university's bachelor's degree graduates, who will celebrate their first-ever academic graduation ceremony.
We encourage all graduates to bring personal protective equipment. All participants of the graduation ceremony are required to wear medical masks or respirators.
We hope to see you soon at this milestone event, where everyone is filled with joy and a sense of pride after successfully completing an important stage of their lives.
Nevertheless, the graduates who are unable to attend the graduation ceremony will be able to receive their diploma at their faculty (in five workdays after the ceremony), or at the Department of Studies (after this time period ends).
VMU First-year Student Survey Results
The survey of Vytautas Magnus University (VMU) bachelor and integrated studies' first-year students was conducted in January – February of 2021. The aim was to identify the reasons for their study choices, expectations and opinion about the studies they had chosen as well as the activities they had been involved in.
In the survey, the students indicated the most important sources of information that had been helpful to make the decision where to study, and the main reasons for choosing their studies as well as study expectations at VMU. They also evaluated the usefulness of VMU's introductory study week and study experience at VMU. Moreover, the first-year students revealed the time allocated for studies, their activities in the free time after studies and participation in the activities of VMU. Finally, the students made suggestions for improving the quality of studies.
593 first-year VMU students took part in the survey – 41.64 percent of bachelor and integrated studies' first-year students.
We invite you to get acquainted with the summarized results of the survey. Detailed results of the survey are presented to the administration of faculties and academies, study program committees, requesting to share this information with the community.
Erasmus+ Results for the 2021/2022 Academic Year
VMU International Cooperation Department has announced the results of the competition for Erasmus+ studies in Programme countries and Erasmus+ and Bilateral exchange studies in partner countries for the 2021/2022 Academic Year.
List of selected students for Erasmus+ studies in Programme countries for the 2021/2022 Academic Year .
List of selected students for Erasmus+ and Bilateral exchange studies in partner countries for the 2021/2022 Academic Year.
You can find more information about Erasmus+ studies here and here.